Cleaning Services Rendered by Lemon Tree Cleaning Service.  
Factory Cleaning
Complex Cleaning
Office Cleaning
Building Cleaning
Deep Cleaning
Pre-Occupational Cleaning
Carpet Cleaning
Cleaning & Sealing of Floors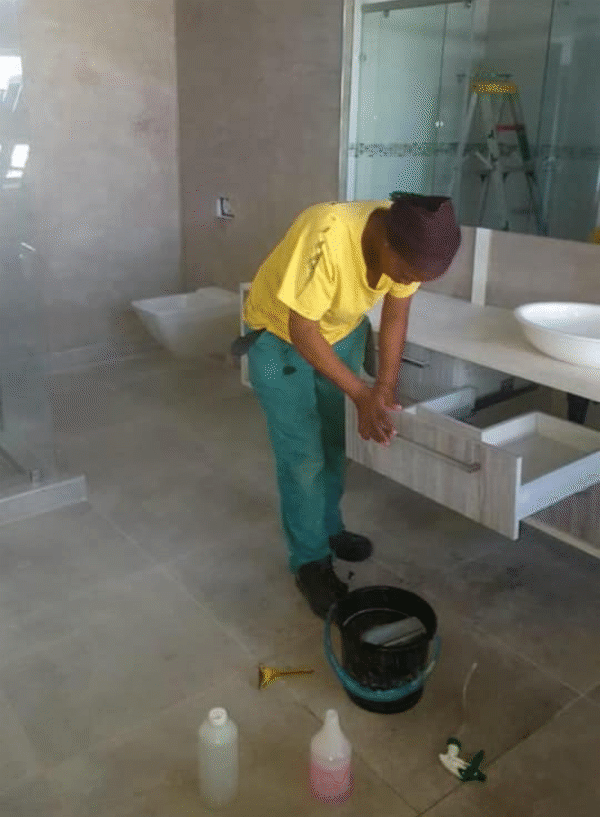 Since 2002
Cleaning Service in Pretoria/Johannesburg, requirements for business, government departments toward achieving certification of ISO 14000/ISO 9000. Lemon Tree Cleaning Services adheres and has ongoing practices towards ISO certification requirements.

Lemon Tree Cleaning Services has been in the industry for 19 years and counting.

Our professional cleaning services are designed to cater to our client's customized needs.

With our modern equipment together with the right choice and quality of chemical used in executing our task, we ensure a better finish.
General Cleaning Services
Services cater for day to day maintenance of:
Buildings
Shopping complex
Trade centers
Factories
Workshops
Warehouses
Sport Stadium 
Theme Park
Concert Hall
Schools etc. 
Pre-Occupational- Initial cleaning services cater for newly constructed buildings prior to hand over of vacant possession as well as new build houses.
Treatment and cleaning system cater to the maintenance of all types of:
Granite
Marble
Natural Stone
Wooden
Synthetic
Fabricated Floor Finishes
Intensive cleaning services cater to:
Certain Glass Walls
Concrete
Tiled
Aluminum wall Cladding
General cleaning and tea lady services cater to corporate offices.
Pre Office occupation cleaning services.
Fire Damage
Water Damage
Oil Damage etc.
Industrial carpet cleaner- An intensive cleaning system caters to:
Natural Wool Carpet
Synthetic Fiber Carpet
Fiber Upholstered Sofa in Office Environment.
Email
info@lemontreecleaningservice.co.za